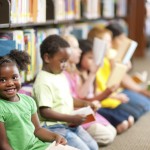 Since our founding in 1989 at Teachers College, Columbia University, with the College Board, NUA has engaged thousands of teachers and administrators in professional development in school districts nationwide.
We provide student-focused professional development, advocacy and organizational guidance that integrate culture, language and cognition to expand and accelerate student achievement.
We work with teachers, school administrators and communities to identify strengths to leverage the needs and break down barriers to achievement. Let NUA's team of veteran educators, scholars and expert mentors transform your schools intro thriving learning communities.
Use the links to the left to read more about the building blocks of NUA's approach: Professional Development, Student Voices, and Cultural Relevance.
Read more about What We Advocate.
Take a look at our District Partners and our results.
Then contact us to find out more about how to bring NUA to your school or district. We look forward to working with you!