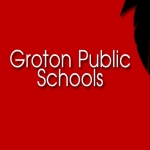 Groton Public Schools
Groton, CT
In keeping with the Board and community's commitment to a quality education for all students, NUA is partnering with the Catherine Kolnaski Magnet School (CKMS), an elementary school in Groton, Connecticut, to reframe the direction of learning and teaching. This direction is an assets-based approach in which all students are "gifted" with the supports and strategies to achieve high intellectual performances for high achievement, self-directed learning and self-actualization.
Based upon data from the State's testing program, CKMS has been identified as a Focus School. The Focus School designation is designed to identify schools with the lowest-performing student subgroups across the State, which to this point, may have been masked by overall student performance.
NUA is working with CKMS to co-design and implement a culturally and linguistically responsive 21st Century Student Achievement Initiative that will provide learning experiences that will yield dramatically improved engagement, achievement, and 21st century success for CKMS students. This initiative will adopt an asset-orientation and use students' languages, cultures, experiences, strengths, and interests as the foundation for their high-level success.