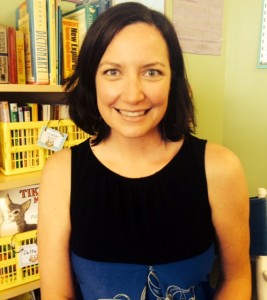 Louise Lindsay believes that trust is central to educational progress.  When working with both students and teachers, she begins by listening and building relationships.  She then supports learners as they challenge themselves to grow.
Ms. Lindsay brings a wealth of classroom experience to her work with the NUA.  After earning both undergraduate and graduate degrees at The College of Charleston, she began her career as a Social Studies teacher.  She then went on to teach Geography, English, Writing, Critical Thinking, and Math at secondary schools in Charleston, SC, Washington, DC, Chelsea, MA, and Newport News, VA.  She has also worked as Department Head and Lead Teacher, helping teachers to write and implement curriculum and sharing management and instructional strategies.
Ms. Lindsay currently works as Innovation Coach for a school in Knoxville, TN where she guides teachers in developing integrated units of study focused on student-centered learning and writes curriculum for the school's STEAM Into Service program.
Ms. Lindsay came to the NUA as a mentor because she recognized her own philosophies of building relationships and fostering high intellectual performance in The Pedagogy of Confidence and the work of the NUA.   She also loves the culture of the alliance as all maintain a huge amount of excitement about learning and teaching.  She brings the NUA energy and a high level of commitment to her work with districts.